Innovation and Excellence
Here at Lime Web Development we have years' worth of experience developing WordPress websites and building custom WooCommerce solutions for our clients. We are extremely passionate about what we do and proud of the levels of excellence we have achieved. We are continuously refining our processes and keeping up-to-date with the latest developments and technology to ensure we are always able to deliver such quality levels of service. This is what we love doing, and when you love what you do the results are awe-inspiring!
Our specialism totally lies within WordPress and WooCommerce development, meaning we are always ahead of the game and first to understand the latest discoveries. We then utilise this expertise to deliver innovative web solutions.
Cost-Effective Solutions
A website will be your biggest investment and will probably produce your largest return. That doesn't mean you have to spend thousands upon thousands of pounds to achieve the results you desire. The best advert for your business and services needn't always be your most expensive outlay. Web investment is indeed worth every penny but here at Lime Web Development we believe we can provide a more cost-effective solution. This is especially true when compared to the more corporate and commercial big boys of the industry!
We will achieve the same level of results within a budget to suit you. It's more than just a good-looking website, it's about nurturing your growth. Real value for money comes from a site that significantly improves your reputation, presence and performance online.
Complete Creative Freedom
Development is our speciality but design is at the heart of almost everything we do here at Lime Web Development. We have tons of available design opportunities at our fingertips and have had the pleasure of experiencing some extremely fun and artistic projects in the past. We love having the ability to flex our creative muscles and push the boundaries in terms of what is expected and what we can deliver within your industry.
We are here to let our imagination run wild and with your story we can make a beautiful dream come true together! Forget re-using WordPress templates and themed designs – everything we do here is custom-built around your specific needs and requirements.
Lots of Love in Lancashire
We get a lot of love in Lancashire – because that's where we're from! We love working in Chorley and we love our local people! The same sentiment goes out to all of our customers here at Lime Web, we love every single one of you! At the end of the day we are all people, human beings, driven by the ambitions we have and the love of what we do. You won't receive a human-like approach from a large corporation or global marketing conglomerate. We value our clients as more than just numbers and profit margins – and we care more about your business than just how much money it makes.
At Lime Web we wish to develop long-term relationships of trust and dependability, so that we can guarantee long-term success rather than short-term gains. Together we wish to provide the foundations and structure for your business to grow and flourish both online and in the real world.
This is more than just 
our manifesto

, this is our

philosophy

.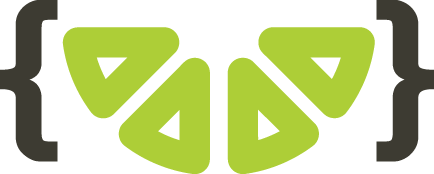 We'd love to chat.
Send us a message and we'll get back to you in one business day. You can also give us a ring on
01257 752505